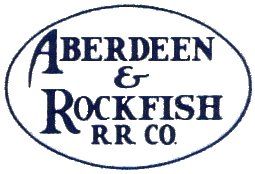 101 East Main St.
P.O. Box 917
Aberdeen, NC 28315-0917
Phone (910)944-2341
Fax (910)944-9738
Contacts: Carl Hollowell, President
Email: chollowell@aberdeen-rockfish.com
Website: www.aberdeen-rockfish.com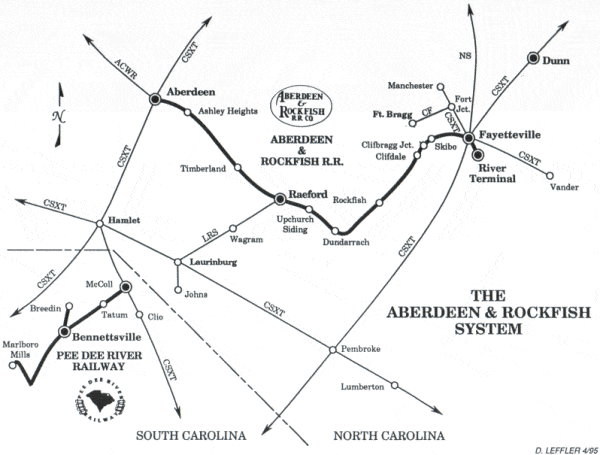 The Aberdeen & Rockfish Railroad Company was incorporated in 1892 and is still owned by the family of its founder, John Blue. The railroad operates between Aberdeen, NC and Fayetteville, NC and serves customers in Moore, Hoke and Cumberland counties.
For customers not served directly by rail, A&R serves four transload facilities (in Aberdeen and Fayetteville) to help make supply chains as seamless and efficient as possible. This is a cost-effective way to combine the price advantage of rail with the flexibility of truck delivery. It's also a good way to help forward position inventory and to extend market reach beyond conventional logistics constraints.
The A&R interchanges with both CSX Transportation (at Aberdeen and Fayetteville) and Norfolk Southern (at Fayetteville). The A&R also serves the Hoke County Regional Industrial Park, the largest dual rail-served industrial park in North Carolina. The Park is certified by the North Carolina Department of Commerce and currently has approximately 850 acres of shovel-ready land for new industrial construction.
AR at a glance
Miles of track: 47
Employees: 24
Carloads: 3,000 per year - 200,000 tons
Industries served: 12