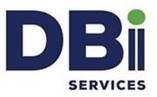 6209 Bowdendale Dr
Jacksonville, FL 32216
Phone: 904-402-3782
Contact Name: Carey Page, Division Manager
Email: carey.page@dbiservices.com
Website: www.dbiservices.com
Other Contact: Lance Beesley, District Manager
Phone:
Email: lbeesley@dbiServices.com
DBi Services provides extensive vegetation management for Railroads across the US and Canada. Vegetation control for ballast, rail yards, industry leads, repair shops, material yards, or any other off track area achieved through herbicide programs utilizing the newest active ingredients and application technologies. DBi also provides Rights of Way reclamation services, railroad crossing vegetation management, stormwater maintenance monitoring and rehabilitation, sign installation, and inventory management services. Consulting is available for all of the listed services as well as invasive species identification and removal.