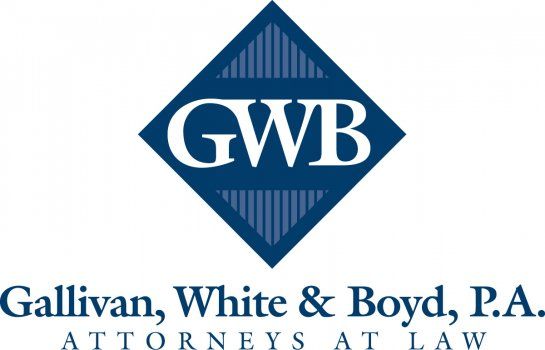 6805 Morrison Blvd., Suite 200
Charlotte, NC 28211
Phone: 704-227-1944
Fax: 704-362-4850
Contact: James M. Dedman, partner
Email: jdedman@gwblawfirm.com
Website: www.gwblawfirm.com 
Gallivan, White and Boyd, P.A. is a leading litigation firm serving North and South Carolina.  We operate within four major groups-litigation, business and commercial law, insurance practice and workplace practices. Each group is further organized into teams of lawyers who stay abreast of the latest developments-legal, social and political-that affect their specific clients.  Within these major practice groups we have several core areas of competency, including commercial transportation litigation, health-care litigation, toxic and mass torts, products liability, corporate planning, and construction litigation.  Additionally, our lawyers have considerable experience handling class actions, railroad mass torts and other complex, high-stakes litigation involving multiple parties and causes of action.  Our lawyers have extensive experience in representing Class I and short line railroads.